Vive l'apéro! A rosy guide to the French drinking culture - Part I
What is l'apéritif/ l'apéro?
Apéritif (or a less formal way to call it, l'apéro) is defined as "an alcoholic drink that you have just before a meal" by the Cambridge English-French Dictionary. And yet, the habit of having a before-dinner drink has become essential for the French and this word means much more than just a drink, but also the rich cultural connotations behind it : drinking, reunion, family and holidays. French author Paul Morand even said the apéritif as "the prayer of the night" for French people.
L'apéritif, originating from the latin word aperire, which means to "open", is the social occasion where we open our appetite with drinks (and most of the time even with snacks and finger foods!) before sitting down to a good meal. 
What does l'apéro mean to French people?
French people are famous for knowing how to savour the good things in life, and that goes for their drinking culture too. Of course, as one of the most important rituals of French people, the apéritif is much more than just opening the appetite. 
The apéritif is also the symbol of communion, with people getting together with friends and family. It's also a summer-day ritual about letting go of stress and getting relaxed. One in two French people say they drink apéro at least once a week, sometimes even more! What a great reward to treat oneself at the end of a work day! 
The apéro is also common before dinner for French families. Although it is illegal to sell alcohol to people younger than 18, it's often said that French people start drinking at an age much younger than that, often with the presence of adults at family occasions. 
What do people drink during apéro? 
Trying out different regional specialty boozes for apéro is one great way to discover the country. Among a wide range of selection, we have Normandy's Cider, Marseille's Pastice, and of course the world-famous rosé from Provence. Many of these regional favourites are what French people enjoy during the apéritif as a before-dinner-drink. 
Just like fashion, trends come and go as well for the apéro. Back in the days, people are reported to be drinking whiskey, white and port wine already at such an early hour of the day. Today, people tend to drink lighter beverages or even non-alcoholic ones: light beers, cocktails, and of course the millennial generation's favourite - rosé.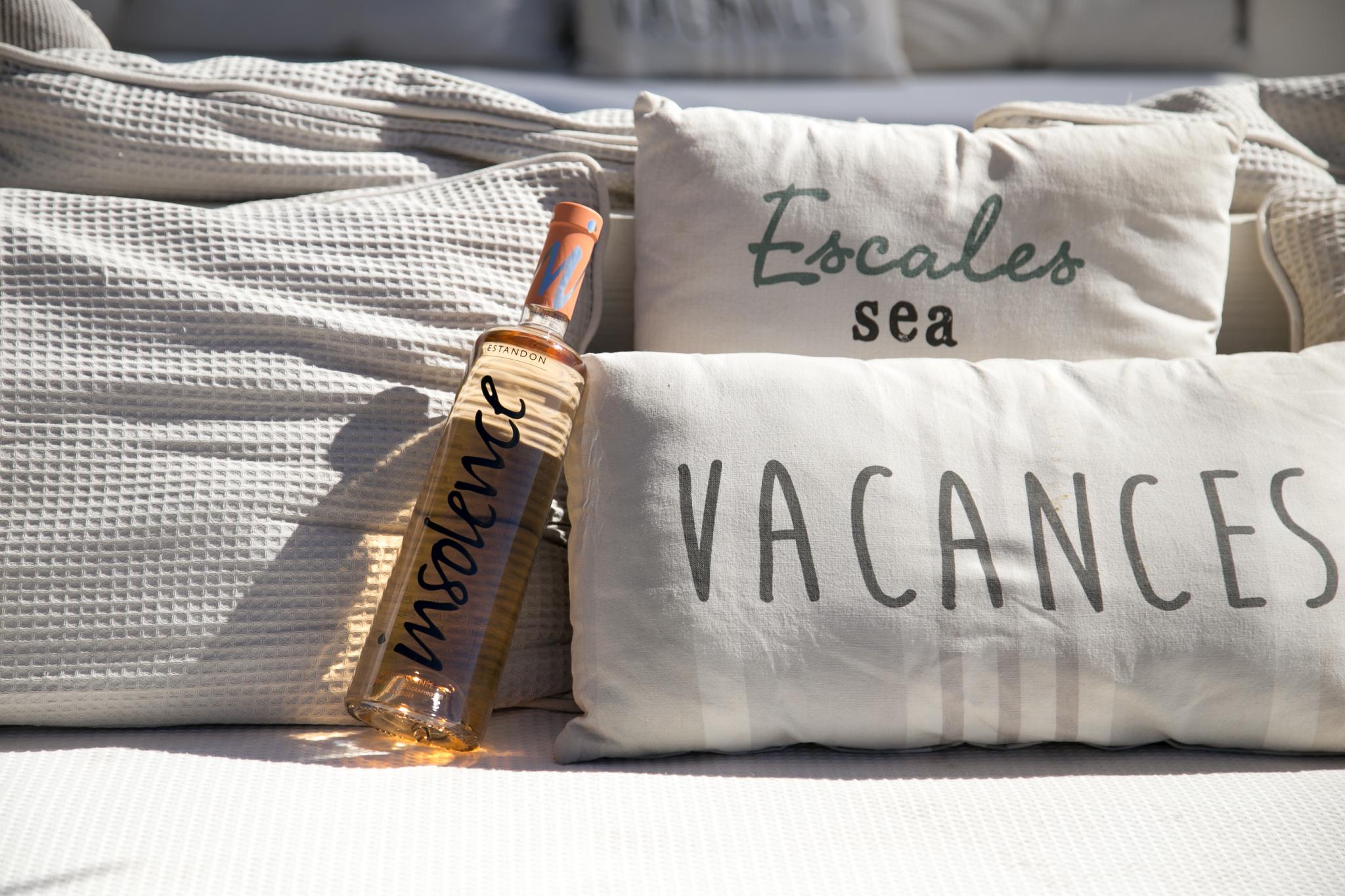 The beautiful Spring times are arriving. When the days become longer with the sun still shining at 7pm, you will see people showing up at outdoor cafés on the sidewalks, joining their friends to enjoy a convivial and relaxed moment of apéritif. The freshness of rosé as one of its specific characteristics has made the pink wine an apéro favourite.
In the next article, we'll talk about why rosé has become the new king of apéro. How do we drink rosé? Is it even okay to put ice cubes into rosé? After all, is it just a pink, girlish, rather cheap wine than red and white?
Stay tuned with the rosé blog at PrincedeProvence.com !